3 min read
Can Smart Hospitals Prove That "Data Saves Lives"?

Monmouth Team : Mar 24, 2022 3:23:13 PM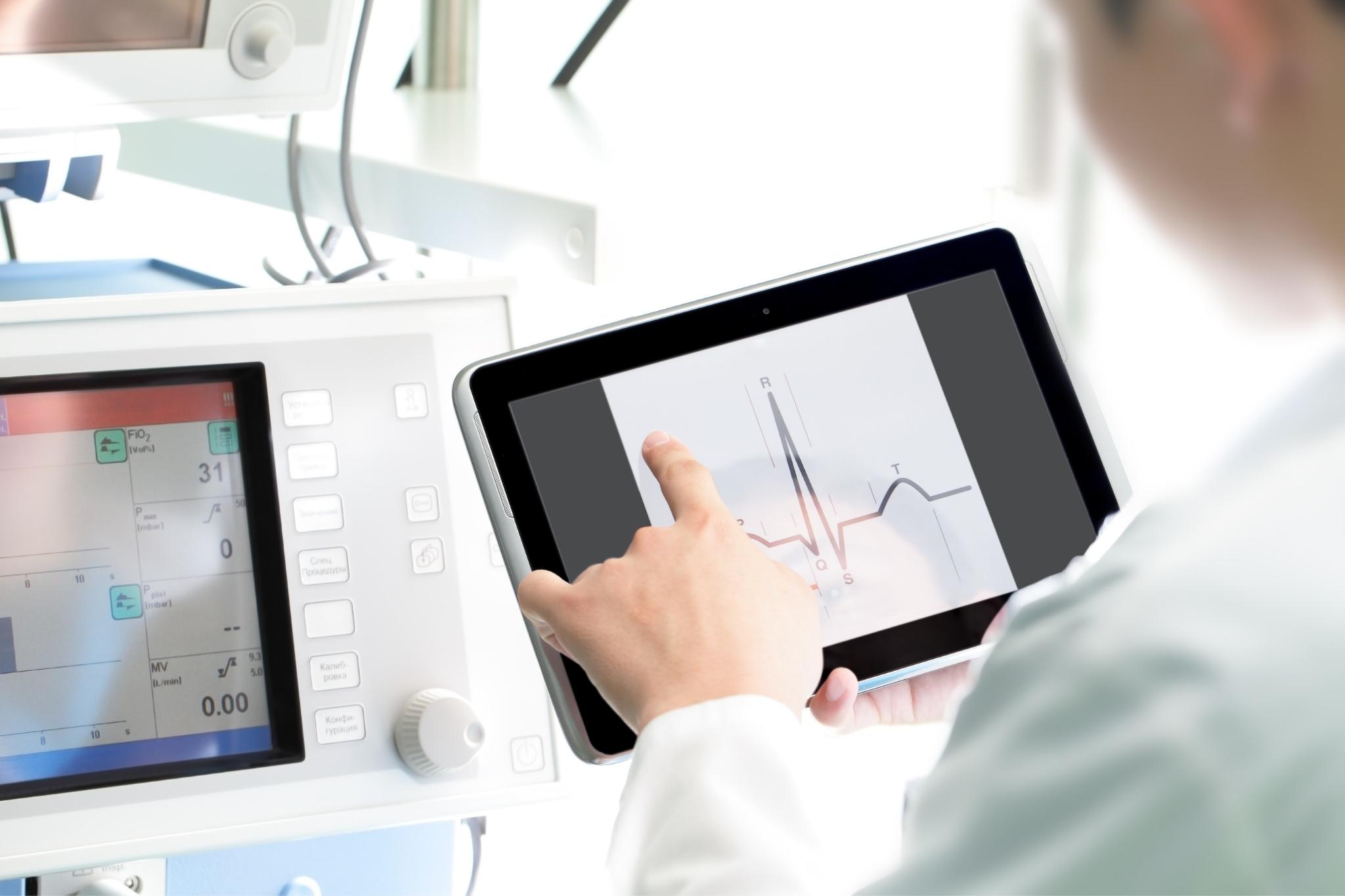 The UK plans to build
40+ new hospitals by 2030
as smart solutions for the growing pressures that our hospitals and government face. These hospitals will seek to improve upon the existing infrastructures, the quality of care for patients, drive greater efficiency, and provide access to even more people than ever before.
So, what are Smart Hospitals – and why do we need them?
Smart hospitals leverage technology and data to improve both care and processes. This includes managing both physical and digital assets, as well as management of staff and patient information. 
Smart hospitals are a way to bring all patient data into one clear interoperable system. This unified system allows for easier to run hospitals – streamlining the control of patient admissions, medicine – even down to food waste tracking and management. Making the hospital's daily processes more streamlined and efficient means higher levels of productivity and quality of care, in turn improving patient and staff experience.
How do they work?
Data is shared and communicated through these interconnected systems: 
Personal Health Records can be collected from primary care providers and independent service centres. Data from electronic health records (EHRs) are then added to the patient's personal record. 

Wearable technology to be worn by staff and patients for real-time collection and access of data and information. This information should also be accessed via mobile technology like tablets/laptops for more efficient clinical operations. Sydney's Adventist Hospital transformed its processes by implementing its own EMR systems, virtualised data centres that collect and centralise information, and mobile apps where patients and staff can access data immediately. 
Crucial to the processes is information systems enabling real-time data sharing and connectivity. To ensure data connectivity, all entities with access to data must agree on a standardisation of data and how to structure it. These rules should be designed to ensure that data can only be accessed when appropriate to ensure patient data privacy. 
There is no doubt that the pandemic accelerated the need for more tech in healthcare. COVID-19 exposed that our hospital systems are in need of updating to better treat mass amounts of patients. 
While there is a clear need for investment across all areas of the NHS – primarily around adequate staffing – digitising patient flow is one way to decrease the chances of another patient backlog. Interoperability between devices allows for real-time analysis and reporting, making it easier for medical staff to react and assess patient needs quickly and efficiently. At the Cortellucci Vaughan Hospital in Canada, staff are connected to all systems via devices that are mobile throughout the whole hospital, and smart beds monitor patients round the clock and alert when preventative measures need to be taken.
Challenges of the Smart Hospital Trend 
There are many challenges to implementing technology in healthcare. Most obviously, there will be a learning curve for all employees who will now have to juggle the new technology and processes along with their already busy schedules. The period of learning how to operate these new technologies will lead to more mistakes and errors, making it critical for hospitals to plan thorough training for all who will use it. Training will also be important to keeping data safe and secure as smart hospitals aim to host all patient and staff information in one interconnected system. According to the IBM Cyber Security Intelligence Index Report, it is estimated that 95% of cyberattacks/leaks happen due to employee error or lack of security awareness with 19/20 attacks easily preventable. Showing how preparation is still necessary and that staff training is essential to ensure that the data needed to save lives will also be secure and cannot be accessed by harmful means. 
Final Thoughts
The NHS backlog will clearly not be solved with technology alone. There is an obvious need for increased investment throughout the NHS. But smart hospitals can certainly play a part in helping to clear it.
For smart hospitals to be truly effective there must be investments in both infrastructure and training. A Future Humanity survey found that 40% of surveyed healthcare leaders stated that a lack of interoperability or data  standards across different tech platforms was a factor that hinders progress. Whilst a further 36% said that a lack of training on how to fully utilise digital health technology was an issue. When smart technology is implemented correctly and staff are trained to the right standard, healthcare professionals have more time to do the most important job in healthcare – treating patients and saving lives.