3 min read
How long is a decade? Monmouth Partners Turns 10

Monmouth Team : Mar 15, 2023 11:18:57 AM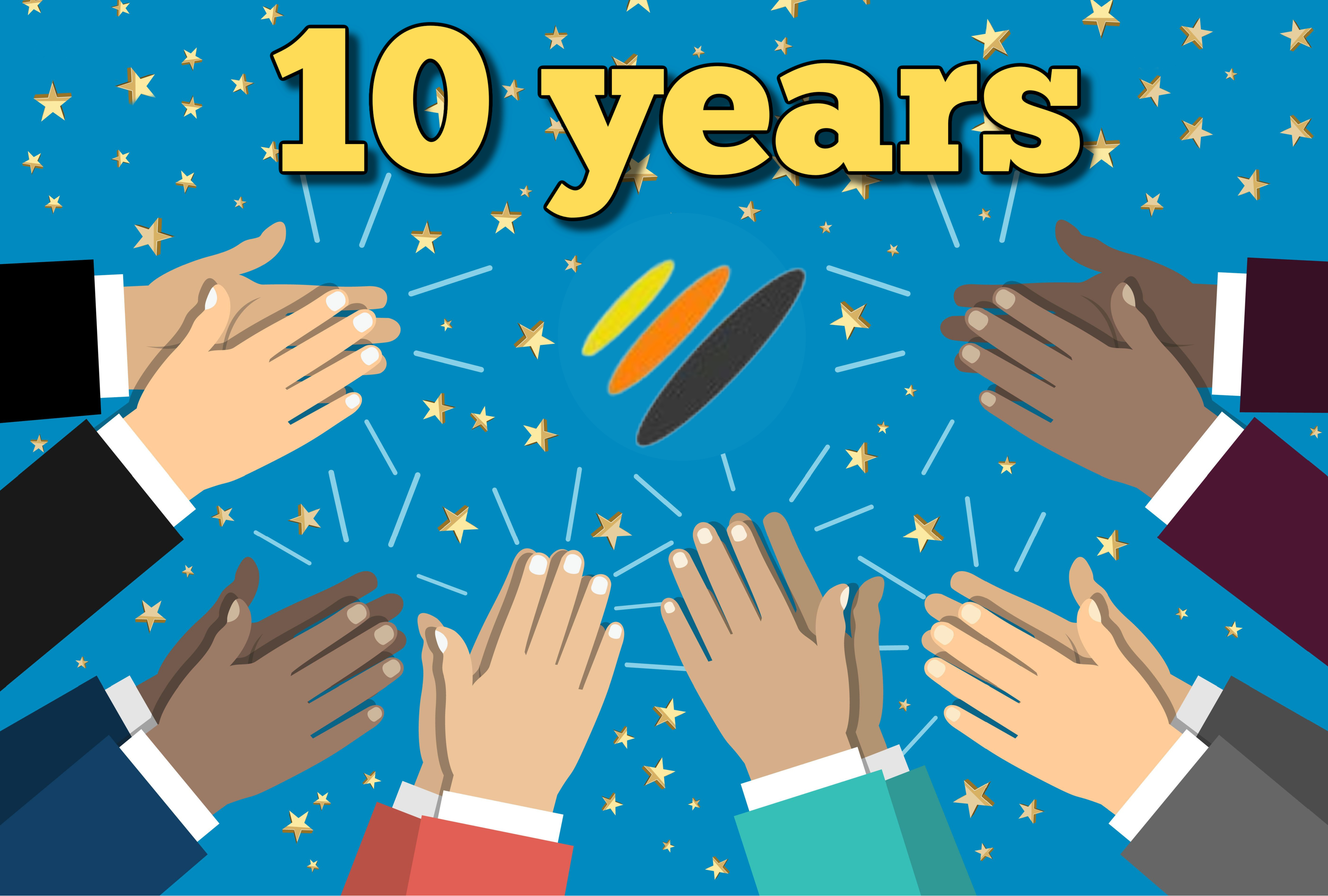 Monmouth Partners celebrates 10 years improving healthcare
It seems only yesterday. Or does it?
Back in January 2013, when a small Monmouth team began helping healthcare organisations to solve their business challenges, the world was a very different place.
Can you even remember those halcyon days, when all the talk around the NHS campfire was of a dreaded new policy of 'austerity'? When a peculiar Conservative-Liberal coalition, pulled together by David Cameron, felt like the oddest thing we were ever likely to see in British politics?
Things have certainly changed.
Monmouth has grown into a boutique advisory firm of 29 healthcare information specialists providing help to NHS Trusts and Commissioners, as well as health insurers, independent hospitals, med tech and pharma companies. Since we began, we have worked with over 150 organisations and link up with more all the time.
We've definitely had to adapt to changing circumstances over the last ten years. UK healthcare, of course, has faced the same challenge.
In 2016, Brexit gave us all something to chat about politely, didn't it?
Whichever side of that debate you may have found yourself on, the outcome of the referendum certainly raised some questions. Aside from the obvious concerns about recruitment and retention, Monmouth have worked with clients to understand the implications for governance and information. GDPR and cross-border information flow are areas where we are frequently asked for advice.
Moving on, as the ink was still drying on a withdrawal agreement with the EU that had seen off another Prime Minister in Theresa May (remember her?) and heralded the arrival of Boris Johnson, Covid happened.
Wherever you were in the world, 2020 is a year you will never forget. The images of overstretched hospitals and exhausted healthcare workers will stay long in the memory. We all have our own personal stories of the pandemic. Some had a harder time than others, but the staggering human cost is almost impossible to calculate.
And yet…here we are.
Covid was the most difficult challenge that anyone working in healthcare will ever face. The Monmouth team had our share of difficulties, including sickness, personal hardship and furloughed colleagues. But if I was to pick one highlight from my ten years here, it would without doubt be the way we recovered from that awful time.
Not only are we still here, but we continue to grow and provide genuine help to healthcare organisations as we all adapt to the post-pandemic world. In the last couple of years, we have helped implement new systems in medical health technology, provided strategic business planning and governance advice and worked with the independent sector to simplify access and capacity to ease the NHS surgical backlog.
Our Clinical Coding Academy has, from a standing start, created over 60 new courses and trained more than 500 coders. We continue to add more resources monthly to a digital e-learning platform specifically designed for coding professionals and new flexible working patterns.
The worst of Covid, although by no means its legacy, may be behind us. Our world, however, continues in uncertain times. War in Europe has fueled economic instability, with rampant inflation driving a cost-of-living crisis that few of us could have imagined. The health sector faces unprecedented rising costs, just as resources are stretched yet further and demand soars across almost all acute services.
Ambulances are effectively being used as hospital admission units and social care is under the greatest pressure it has ever seen. The strain is becoming obvious, to the point where industrial action by clinical staff has become unsurprising. Last month, on my way into a large NHS hospital, a picket line of two lonely and cold physiotherapists, brought home to me just how real this all is for so many.
All in all, it feels more like a generation than a decade (and I've been kicking around the healthcare patch since the early 90s, so I should know).
Here at Monmouth, we have become adept in clinical coding, audit and assurance as well as clinical safety and compliance. We boast an exceptional team of coders, analysts, clinicians and other experts and continue to go from strength to strength. We are developing new expertise and providing the benefit of our combined experience to the full range of healthcare organisations as we move together into the future.
Data security, e-learning and new technologies have been at the forefront recently, but we are generating fresh ideas all the time. One or two will no doubt prove as transient as a Liz Truss premiership, but I'm confident that most will endure to meet some of the challenges ahead.
So, after ten years and five Prime Ministers, there is still much to do. As we look forward to the coronation of a new king, the healthcare sector will adapt as it always has, and I have no doubt the NHS in particular will find ways to serve the population. It will still be here in another ten years and, I confidently predict, so will we.